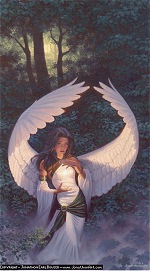 "We Miss You"
A little bit of you and a little bit of me ,
have switched respective place
in a Mystifying "WE".
When miles comes between us
and our lives are drawn apart.
Our thoughts remain together
tugging softly at the heart.
The loneliness without you
tells of a special place.
Moments shared and says across the miles.
Just how much we've always cared.
The emptiness that comes,
with just the memory of your smile.
Stirs a feeling from with in that says
" WE MISS YOU VERY MUCH"
By unknown
"Much Love my Sister"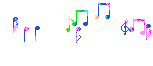 Eternal Flames