In Loving Memory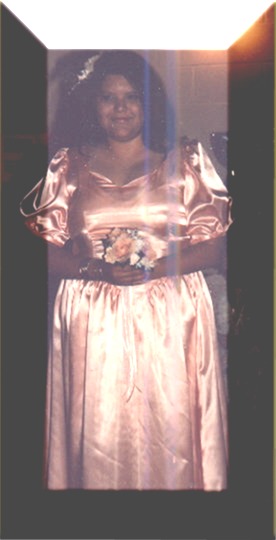 Leslie Diane LittleCook
Oct. 23, 1972 - May 29, 1997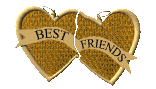 Not sure how I am going to start this ,
This page, by far,
will be one of the hardest I have had to do.
Leslie was my Best Friend of 16 years,
She was my sister, a family member
And I Miss Her So Dearly
So here it goes.

TO MY TRUE BEST FRIEND:
You were There
No Matter What I Ask For,
What I Needed,
YOU WERE THERE.
The Day I Got My Car,
YOU WERE THERE.
The Moment We Walked Across That Stage
And Got Our Diplomas,
YOU WERE THERE.
The Day I Said "I Do,"
YOU WERE THERE.
The Day The Joy Came Into My Life,
YOU WERE THERE.
So Many Memories,
Laughs,
Cries.
YOU WERE THERE.
Parties and Friends,
YOU WERE THERE.
The Night You Left,
I Looked Into The Stars.
YOU WERE THERE.

Leslie it's been two years since you left.
It feels like yesterday.
The Pain Is Still There.
I Love You and I Miss You.
I can't wait to see you again.
I know I will see you soon.
Only time will tell how soon.
I catch myself picking up the phone to call you.
To only realize you are not at home.
I talk to you often
Wishing I could hear you talk back.
The last time I seen you,
I will never forget a time I needed you,
And here you came.
Before you left that day,
We hugged and said
"LOVE YOU SIS ,"
I Will Never Forget that Moment
For as Long as I Live.
I Thank GOD for that last moment with you.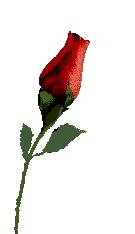 Rest In PEACE
MY SISTER
I LOVE U
AND WILL CHERISH YOU FOR EVER .
Love Des

Obit
Leslie Diane Little Cook, Ponca City resident,
died Thursday afternoon, May 29, 1997,
from injuries received in a train-pedestrian
accident south of Ponca City. She was 24.
A prayer service will be held at 7 p.m.
Sunday evening at the Ponca Indian Cultural Center
at White Eagle.
The funeral will be Monday morning at 10 a.m.
at the Ponca Indian Cultural Center,
with the Rev. Ted Freeman,
pastor of the Ponca Indian Baptist Church
officiating. There will be no traditional Indian feast.
Burial will follow in the Ponca Indian
Cemetery under the direction of Trout Funeral Home.
Born Oct. 23, 1972, in Pawnee, Okla.,
she was the daughter of John Little Cook
and Elinor (Buffalohead) Osorio.
She was a 1990 graduate of Ponca City High School.
Survivors include her father,
John Little Cook of Stillwater;
her mother, Elinor Osorio of Ponca City; sisters,
Carla and Tessa, both of Ponca City; brother,
Daryl of Ponca City; and half-sisters,
Arnell and Joseen Little Cook of Ponca City.
Her grandparents, two aunts
and one uncle preceded her in death.
Casket bearers will be Jarrett Svoboda,
Shadlow Buffalohead, Jerry Don Kelley,
Daryl Buffalohead, Henry Chaney and Steven Parton.
Honorary bearers will be Steven Little Cook,
Tim Fahs, Edwin Little Cook, Jeremy
McCormick and Oliver Little Cook.

Click here for newspaper article's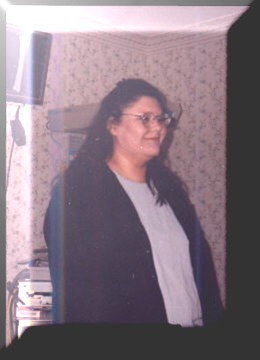 This was the last pic taken of Leslie
It was taken a month before she left us .

Leslie I was going through the pages
and updating them and came across
yours I cry every time I come here
I miss you so much and it seems like yesterday
you were here. I feel you around me
and every time i see your pic it reminds me of
what I have lost. I love you and miss you so much
till I see you again ...... Des

Leslie,
Another year has come and gone
I sit and think of everything me and you have
been through . You were my security blanket anytime
I need you , you were there no questions asked. I miss
that so very much . I find my self wanting to call you
instead putting down the phone to cry.
I miss you and love you always no matter what
remember that , in my heart you will be forever.

Leslie ,
I miss you girl ! I seen your sissy and she looks
just like you so beautiful ! You now what I'm
going through please be with me all the way
I wish you were here I need my blanket of security
right now more then anything !
besides when I'm recovering in the hospital
who will bring me peanut butter cups??
love you !!!!!

Poems for Leslie

We Miss You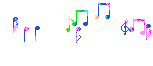 One Sweet Day