In Memory Of Brandon . . .
Sept. 25, 1980 - June 21, 1998


I was so proud to call you "Son" Brandon.
You have only been gone from this earth for a year,
but for me it seems I just saw you walking across the room.
I spend most of my time thinking about you,
I never ever thought I would have to live my life with out you.
You were such a great kid Brandon.
Your smile, your voice,
the most beautiful I had ever seen or heard.
I miss how you would make me laugh.
You always seemed to know when mom was sad,
and you would do the silliest things to snap me out of it.
It always worked too.
You were so kind, so loving,
your spirit was always one of giving.
You had a lot of love to give,
and love you did.
So many days,
mom doesn't know,
how she will make it through the day without you.
But I always feel your arms,
and I hear your voice,
saying,
"Everything's going to be alright."
I know you are happy with Jesus.
And I know you are waiting for me.
I also know someday when its my turn to leave,
I will see you again,
and you will be the same.
You will first thing do something goofy,
just to get me to laugh.
I look forward to that day Brandon.
To be able to hold you in my arms again.
You will always be my,
"Baby Boy."
Until then Brandon,
enjoy the Splendor of Heaven.
I was and I still am,
so, so very proud of you Brandon.
I thank God for allowing me to be your mother.
You were the best son a mom could ever have.
I miss you, I love you,
I will see you soon.
momy

Poems Lisa wrote to and for Brandon
click the star

A poem of good bye
Words Written at the Lake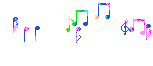 A song for Moma