In Loving Memory Of
Terry Dale WrolStad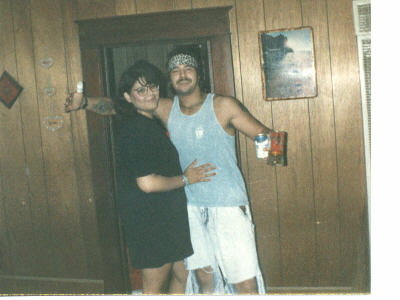 Leslie and Terry
taken at a Halloween party I don't remember the date of this pic
but I'm guessing it is around 1990 .
Terry with his gangster look and well Leslie just being herself.

Terry my (brother) my friend I remember all
the times you tired to protect me and Leslie.
Did you know I learned a lot from you? Made
see what was really important in life which
was my family and friends.
We all grew up together had lots of
fun times and bad ones. The
good times were always the best with both
of you.
Now you two are together somewhere in
a much better place then here.
I miss you two like crazy and wish you
were both here with me.
Take care of each other like always
and un till we meet again I love you both
so very much.
Forever Rest In Peace.
Love your Family and Friends

If you
If you wake up and
and I am not where
you can see me .
Feel me in your heart
I'm there
If you ever think I
have gone from you life
forever.
Feel me around you
I am right there in your heart.
If you are missing me like I am
missing you
Please don't waste your tears on me
I can hear you just speak to me .
If you are in need of my smiling face
looking back on you .
Close your eyes and you will see me.
If you ever feel alone and scared and not
knowing what to do .
Feel my love with you
you are not alone .
If you ever think we wont see each other again
and I am gone forever
I am in heaven saving a spot for you .
To spend forever with me ......
Written for the both of you I love you both
rest in peace !
© Desiree Pruett (All Rights Reserved)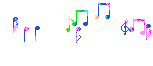 How do I